Reflections on 2017: The Story of a Year
Intro by Merle Nisly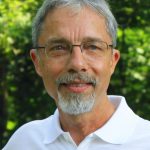 As we begin a new year, we do well to reflect on where we've been in the past year. There are many wins to celebrate, so many lessons to add to our wisdom pool, and some scars to heal from.
The team that reports in this paper is offering you a small glimpse of the wins, the lessons, and the scars. Any one of us could fill the space here, and still not express the real story of 2017 with its emotions, its gains, and its losses. Actually, we look for more than what we have to tell: we look for the story that is God's—the story as he sees it when it's all connected in his greater plan.
So, these short paragraphs of verbal snapshots don't fit it all into one grand story. We can't do that yet; but we know one who can—even when we don't clearly see how things fit together into the bigger story.
The coming year will contain changes for Living Hope Native Ministries. The board of directors is working with the administrative team to find God's story outline for 2018. We anticipate changes that lead LHNM forward into a different era of leadership, and into new locations.
We thank you for praying, for giving, and for serving as part of our story. God bless and provide for each of you who read this. Happy New Year!
Sebai & Beverly Yaman, Thunder Bay
Ministry at New Hope Fellowship is in fullswing, where we continue to serve as pastors. Our focus and new vision for the church centers around prayer and worship, outreach and discipleship. We recently had a packed prayer room for our 7 AM, Friday prayer time—the most we've had out in recent memory. Encouraging our congregation to have a heart for prayer continues to motivate us in our ministry.
We are quite active in discipleship. Our biweekly, young adults group at New Hope is teeming with life and is blessed to have representation from multiple churches throughout the city. It's encouraging to see young people unified in Christ, across denominations.
The New Hope women continue to share blessings with the community, and recently hosted an evening of Christmas encouragement at the church. Beverly, with a fussy baby in-tow, shared about the significance of remembering the Lord's work in our pasts.  
Colleen Estes, Pikangikum
It has been an extremely difficult year in Pikangikum, with eleven youth suicides in ten months. We have also had numerous tragic, alcohol-related deaths. The community has been in a continual state of mourning.
In the midst of it all, in June we were able to take 35 youth and chaperones to the lifegiving Warrior Leadership Summit sponsored by Ron Hutchcraft Ministries. In house meetings this fall, Norma Blacksmith, a Lakota elder from Pine Ridge, SD, came and stirred the hearts of our people to pray for transformation of this community by the power of God. The battle is the Lord's!
Stan Sally Bragg, Saugeen First Nation
We continue to share Jesus with the kids and youth of Saugeen, with the goal of raising up a generation of Jesus followers. We believe it is easier to train a child than repair adults. We have 50 kids registered this year, and seven native youth as volunteers— leaders in training. Visiting is a big priority for us, going door to door inviting children to Kids Church, and talking to the parents.
We have merged The Gathering Place fellowship with a local native church. We see this as a way to demonstrate unity in the church.
Continue to pray for the body of Christ here, and may Christ continue to build His church. It is not about the work of the Lord, it is about the Lord of the work.
Philip & Anne Warner, Pikangikum First Nation
We've now lived in Pikangikum for nearly three years. Philip continues to work at the school in the Student Services department. He's happy to be working in the field and role in which he is equipped. He has also found it quite difficult to hear of the troubles of many youth at the school and to know how to best help them. He has been involved in developing the program and sees how God is bringing positive change. Anne's role has changed since first arriving in Pikangikum. She and Josiah enjoy visiting friends in the community, as God leads. She also has discovered that a major role for her in the community, as she stays home with their son, is to pray.
Rob & Sharlene Dilts, Golden Lake
"Kwey" from the Algonquins of Pikwàkanagàn/Golden Lake, ON! This past year we have seen the Holy Spirit move in some incredible ways. We have seen relationships develop between ourselves and leaders and others in the community, with both followers of Jesus Christ and traditional community members.
We have moved to rename and refocus the camp ministry we have been doing. The new camp, Pinaaz-i Zibi Maamawi (Traveling the River Together in Algonquin), chosen with the help of local Anishinaabe leaders, reflects our focus of a more intentional emphasis on discipleship, relationship, and building community in a cross-cultural setting.
We desire the camp to be Christ-centered and culturally expressive, serving Indigenous youth and communities with a focus on reconciliation. As a direct result, we will be having our first gathering/celebration with the community celebrating the birth of the Chosen One, Jesus Christ. Please be praying for this and for us for the coming year as we continue in relationship with our community.
Ken & Sondra Funk, Thunder Bay
The past year has been a mix of seeing the Lord at work and also witnessing a lot of worldly sorrow in our city. We celebrated seeing new believers stepping up to receive baptism. We celebrated the passing of some very Godly elders who were part of New Hope. We grieved at the funerals of youth who took their own lives in hopeless despair. We grieve for our city as we see so many living apart from knowing our Lord Jesus Christ.
We had a very busy summer with construction of a wheel chair ramp and other building issues as we acclimate to our new location. The work is endless and at times overwhelming, but there is great reward in being invested in the Kingdom work in Thunder Bay.
Kevin & Norma Moore, Sudbury
Wow! What a wonderful year it has been serving as missionaries here in Sudbury. God is at work. Merv Cheechoo, Stuart Swartzentruber and I serve as pastors, and make up the leadership team at Sudbury First Nations Church. We are so encouraged by the fact the church is growing in terms of spiritual maturity. We've seen people step up to the plate to preach, teach Sunday school, and sing. Others are using their gifts of helps, hospitality and encouragement to help build the church. Some of our members have lost loved ones, some have had to battle through health issues, while others struggled with mental and emotional issues. Yet, it's been awesome to see how the church pulls together to support one another during these times. Love is in the house, and we are family.
Mervin and I have joined the team of elders at a local college. We encourage students to stay in school, and are available to talk with them. It's a great opportunity to connect with First Nations youth, and relationships are happening. We've interacted with staff as well, and the contact is spilling over into our homes, and a bit into the church. Several students have been attending church, and several came to a men's connection group. We've hosted students for game nights, and some came for what was their first Thanksgiving dinner.
Yes, we are excited with what God is doing in Sudbury when it comes to our First Nations people, but especially so with the college students. Our prayer is that many, if not all of them, will come to know Jesus Christ as their Lord and Saviour. God is good.
Wendell & Lila Graber, Sault Ste. Marie
This has been a year of change for The Lighthouse. Since the school we had been using as a meeting place closed, we have been renting a building downtown. For the first time ever, we don't need to load up everything and set up for a Sunday morning service. Also, the downtown location has drawn in visitors more regularly.
We are in the process of buying our own building on a beautiful property not too far from our current location. It has been a long and arduous journey for various reasons, but things are still moving forward. We have seen the Lord answering prayers all along the way, and hope to be in our own building soon.
At The Lighthouse we've seen God's gracious work in the life of George. He committed his life to Christ and was baptized earlier this year. Over the summer months, George sensed God promising him a new kidney. At the moment, he is recovering from a successful kidney transplant. He is looking forward to serving the Lord unhampered by time in the hospital for dialysis.
Dave & Laverna Brenneman, Weagamow Lake
This year has been one of spiritual growth, as well as relational growth, with both youth and adults in the community. Many children visit our home after school and into the evenings. They come to play games and engage in lively conversation. Our house is a safe place to share joys and sorrows. We always ask the kids, "How was school today?" We help with youth groups activities for both junior and older youth, and we help with Sunday school at the local church.
We have been truly amazed by God's provisions for us through these years and for the upcoming extension of our stay. The saying, "If it's God's will, it's God's bill", has been so true for our stay here in Weagamow Lake. We truly have been blessed in material provision, and will be blessed even more when our first grandchild arrives in the spring!
Please continue to pray for us and the community—for us to be His hands and feet. Pray that the Holy Spirit will make the soil of the hearts of young people here fertile for the seed to spring up and flourish, and that the seed that has already sprung up be watered daily toward maturity in Christ.
Paul Lee & Esther Kim, Grassy Narrows First Nation
We are thankful to for another good summer in Grassy Narrows. We had teams from a church in Trenton, Missouri, and from a Korean church in Mississauga, ON. These teams came to share God's love with the adults and the children of the community. Another group came to help us cut wood, and also shared God's words with the church. We struggled this year due to our Canadian visa problems, but with our brothers' and sisters' prayers and support, God showed us a miracle and granted us visas to continue to serve at Grassy Narrows.
Stuart & Delores Swartzentruber, Sudbury
We moved back to Sudbury in January, 2017, after being gone a year for medical reasons. It has been a privilege to come back to Sudbury First Nations Church as part of the leadership team–but not as the lead pastor. Kevin and Norma Moore continue to lead our church, and we are excited to see what God is doing.
One of the most encouraging opportunities that our church has had this year is our involvement with the local college. Kevin Moore and Mervin Cheechoo are spearheading this effort. I am amazed at the friendships that are being developed with the First Nations students through relational activities and availability. We are grateful to God for the open door into the lives of First Nations youth.
Arthur & Iris Lyndaker, Red Lake
2017 was a year of rest from ministry, and continued healing for our family. We feel like sponges soaking up friendships here in Red Lake. We especially enjoy the local church, and renewing friendships in the church. In June we spent three weeks at Alongside Cares, a counselling centre for missionaries and pastors. It was a time of healing and reflection.
Arthur works carpentry part time and part time maintenance at the mission office facilities. In August and September we once again led the Akwachink Leadership School after a 6-year break. We had a very teachable group of youth from Rosedale Bible College. Our children Andrea and Collin were part of the Akwachink group. Collin is attending RBC again this year, and Andrea will be attending the spring term. In January we begin to lead the children's church program at the church here in Red Lake. One thing we have greatly enjoyed about Living in Red Lake is bumping into adults who had been part of youth ministry when we lived in Red Lake before. God's Word does not return empty.
Continue to pray with us as we ask God for direction for our future. We feel God is asking us to wait till spring to make long term ministry plans.
Notable
Hopelines
A quarterly publication presenting news and stories of Living Hope Native Ministries, a partnership dedicated to serving the First Nations of Ontario.
Ralph Halteman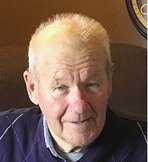 We mourn the loss and honour the life of Ralph Halteman, who passed away on November 9 at the age of 84. Ralph was a long-time missionary in northwestern Ontario with Northern Light Gospel Missions, serving in North Spirit First Nation and Pickle Lake. His wife Tillie passed away in 2005, and he most recently lived with family in El Paso, Illinois. He will be missed by family and friends. It was said of Ralph that "he loved the Lord and his family well."
Our Vision
That in every First Nations context the local church would reach its full potential—worshiping in full devotion, attracting the seekers, mobilizing believers, restoring families, changing communities, affecting the world.