Begin the process of exploring your potential for serving and partnering with LHNM!
APPLY HERE
Current Openings
Pastor
Non-pastoral church worker
Youth Worker
Various Internships
Adventure program leader
Short-term trip coordinator
Hospital visitation
Staff care
Public relations
Graphics
Maintenance
More information about certain positions below:
APPLY HERE
Opportunities
At Living Hope Native Ministries, we work together as a team of learners and explorers to make a difference among the First Nations of Ontario. Our purpose is to expand the number of communities and individuals who are finding Jesus Christ as the Saviour of their souls, the reason for worship, and the source of all wholeness.
As a team comprised of both indigenous and non-indigenous people, we respond to requests and invitations from First Nations communities (both urban and rural) to work together in addressing personal and family needs. Sometimes we initiate conversations with local leaders to explore possibilities for helping and encouraging in addressing the needs they identify.
Are you looking for a way to expand your influence and impact by joining a team of devoted followers of Jesus Christ? Are you eager to learn how to partner with people of varied backgrounds to help represent, here on earth, the kingdom values that Jesus taught?
North Caribou Lake First Nation
On the shores of Weagamow Lake is a community of 800 people located 320 km north of Sioux Lookout, Ontario. This opening is ideal for a married couple who could partner with the local churches to connect with the youth and children of the community. Relationships would be built through activities such as after-school programs, youth groups, teaching Sunday school, or hosting summer camps. This assignment is for a minimum of two years.
APPLY HERE
Graphic Design
There is an opening for an individual with skills and interests in graphic design, photography, videography, and public relations. The job description includes the quarterly Hopelines newsletter, the annual calendar, and communication with supporting churches and individuals. Occasional travel to LHNM locations and public relations events would be required. Additionally, if based in Thunder Bay, opportunities are available to be involved in and contribute to the local church and youth ministries. This assignment's location and duration are to be decided with the candidate.
APPLY HERE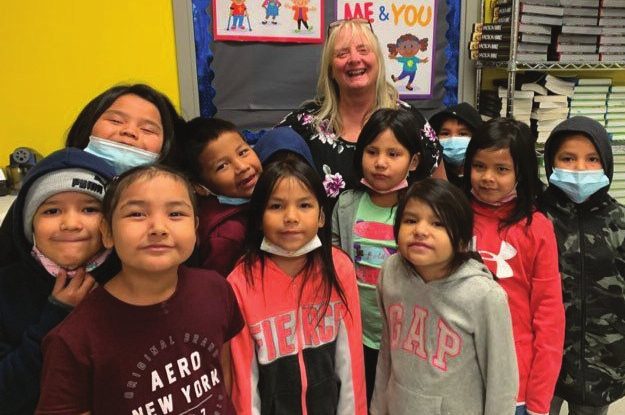 Bible Class Teacher
This is a unique opportunity to assist in teaching Bible classes in a public school in a northern community. The job description includes classroom instruction for children in grades K-8, community involvement, and supporting the local church. This assignment is located in Pikangikum, Ontario and is for a minimum of two years.
APPLY HERE