By Stuart Swartzentruber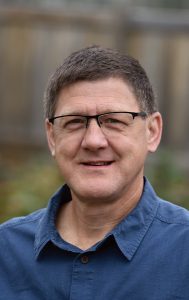 The discovery of unmarked graves at former residential school sites has brought horror and grief to many in Canada. There is also a certain kind of vindication for the residential school survivors who have spoken of atrocities at some schools for many years.
I am non-Indigenous, but help lead an organization that is owned and controlled by a majority Indigenous board. I grieve for the loss and the pain that the residential school system brought to Indigenous people in Canada. I grieve that LHNM's historic connection to organizations that operated a residential school still causes pain. I grieve that I participated in a government funded system designed to destroy Indigenous culture. I grieve for the students and friends that encountered pain and loss at Poplar Hill Development School where I worked. I am trying to learn how to walk in humility and repentance in regards to those years of my life.
God is slowly opening my eyes to my cultural arrogance, and to the way I view the world and people around me. The journey from blindness is a life-long process, and I still have a long ways to go.
In the story of a blind man receiving his sight in Mark 8:22-25, Jesus heals through an interesting process. Look at the following process points. Can you see yourself in any of these?
Jesus led the blind man outside the village. Jesus takes us out of our safe places and comfort zones and begins exposing our flawed and sinful systems.
Jesus took the blind man by the hand. Holding tightly to the hand of Jesus is the only safe stance to be in as God opens our eyes.
Jesus spit on the blind man's eyes. The journey from blindness is one of personal and cultural humility.
Clear sight wasn't immediate. The sight that Jesus brings is a lifelong process.
The blind man eventually saw everything clearly. God's kingdom will one day inhabit the whole universe. Everything will be made clear.
We all come to Jesus with a cultural bent that has a tendency toward pride. We need to leave our safe places and go outside our "towns". We must allow Jesus to "spit in our eyes" and to transform that "spit" into a healing balm. Entering and living in another person's world is a good place to start this journey.
In this edition of Hopelines, we rejoice that God is raising up workers. The stories of the Kirkpatricks and the Thorntons, and their desire to learn and be led by Jesus, are encouraging. We are praying with the church at Whitefish Bay, and asking that God will raise up the right workers for that community. How may God be calling you to move out of your comfort zone?
Living Hope Native Ministries wants to walk in humility and lament as we acknowledge our connection to the Residential School era. You can see LHNM's Residential School apology statement on our website at www.lhnm.org/truth-and-reconciliation.